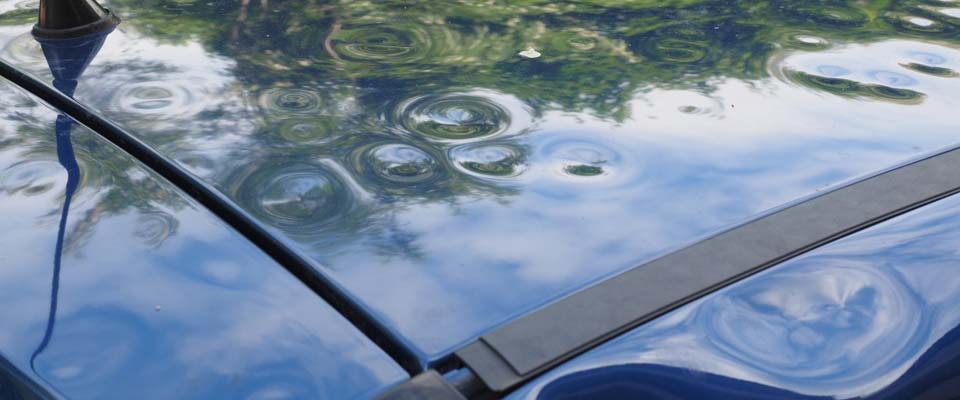 Hail Damage Car Repair
Those of us who live in San Antonio understand harsh weather, and of all the harsh weather, hail tends to be one of the most damaging to automobiles. Hail can do plenty of damage to a man's truck. Let's face it, most of us don't bring our vehicles into a garage that is safe overnight, particularly if we don't hear there could be a hail storm on its way. A Hail storm can wreak havoc and damage your roof and your car. If your car is at work or in a parking lot during the hail storm, you essentially have no control over the damage that might be caused by this.
Dent Pros provides professional hail damage car repair that will permit you to get your vehicle back to its original look without all of the damage which was a result of the storm. Once a hail storm strikes, you'll see plenty of other cars with damage. Don't let yours be the one that doesn't get fixed. Whether you've got a brand new car or an older vehicle, it's important to have this damage looked at so it can be fixed.
Hail Damage Evaluation Process
An inspection will probably be done on the vehicle to gauge the total damage to the car. This assessment will give you a good estimate of what type of damage has been done and what's going to be needed in order to get the repairs taken care of. The cost of the repairs will depend on the damage that was sustained from the storm. Your Dent Pros expert will provide you with an idea regarding how much it is going to cost and what damage was caused. This is when it may be wise to file a claim with your insurance to find out whether they will cover the costs.

You never understand what nature will throw at you, so dealing with a hail storm in your area can be sudden and very frustrating. Instead, consider having the damage fixed by the specialists so that your vehicle is as good as new and is not an embarrassment to drive around while you are out and about.
Paintless Dent Repair is the most effective and low-cost way to repair hail damage.
If your vehicle has been damaged by hail, San Antonio Dent Pros are here to help. It is important for us to help you get back on track quickly. We keep things simple for you – when you entrust San Antonio Dent Pros with your vehicle we will handle the complete repair process including communicating with your insurance adjuster as well as providing traditional replacement parts or paint refinishing. Our service is professional and our repairs are flawless!
The first step is to call your insurance adjuster for their professional estimate of the vehicle. Next, call San Antonio Dent Pros and we will immediately get to work for you. We look forward to your complete satisfaction with our superior services.
We encourage consumers to take the time to educate themselves on exactly what will be done to their vehicle when they entrust it to a Paintless Dent Repair company. Many consumers are not aware of the different levels of quality in auto body repairs. Some Paintless Dent Repair companies will take advantage of a consumer's inability to identify minute flaws or blemishes in their repairs. San Antonio Dent Pros repairs every vehicle as if it were to be factory inspected.
We encourage you to verify the reputation of our company as well as others. All reputable companies will gladly supply you with references.
Hail Services Provides
Experienced, certified hail technicians.
Expert removal & installation technicians.
No-hole-drilling policy.
Retained factory finish.
Permanent repairs.
Business license and insurance.
Use of corrosion protection.
Lifetime Warranty!
100% Satisfaction Guarantee.
Buying a Vehicle with Hail Damage
We saw this article on a different blog called CrossKeyAuto.com and they talked about an interesting topic a lot of people would be glad to know about. This article below talks about you perhaps buying a vehicle with hail damage for a lower cost. Just keep Dent Pros in mind so we can get your vehicle back to new without repainting. So we thought we would spread the word about cases like this. Now there are some vehicles that are hit too severely but in most cases, our expert hail team can help you out.
As you may know, hail damage may be difficult to fix because it usually affects the entire vehicle including the sheet metal. You may occasionally find hail-damaged vehicles for sale at your local Cross Keys Auto dealers' lot. Whenever a hail storm occurs a dealership's entire inventory may get damaged and many vehicles that are lower priced may not be worth the time it takes to fix them, so they get sold at a reduced price, with most of the imperfections being cosmetic only, any glass, safety or mechanical components that get damaged will be repaired.